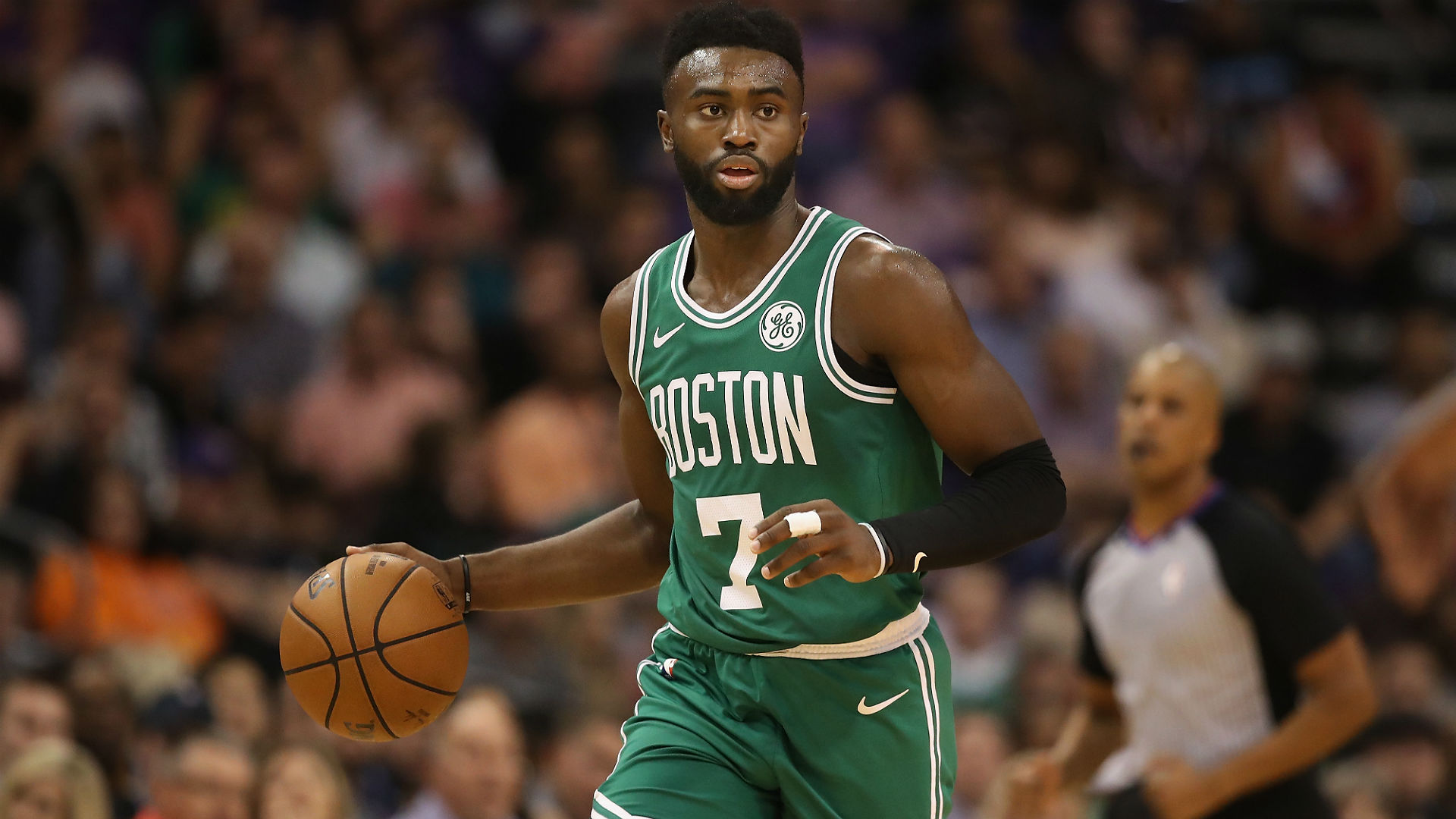 Jaylen Brown doesn't need to be in the Celtics' starting lineup.
The 22-year-old wing has not played since injuring his back Nov. 24. Boston has won three-straight games with Brown out of the lineup and he said he'd be open to coming off the bench when he returns to the floor against the Knicks on Thursday.
Brown has started in all 19 of his appearances this season.
"I haven't talked to (coach) Brad (Stevens) or anybody else," Brown said Wednesday, via NBC Sports Boston . "But, however we can keep this going, playing the right way and continue to win, I'm 100 percent for it.
"At the end of the day, it's basketball. I believe in my ability, the coaching staff believes in my ability, so I think coming off the bench, I think people make it a bigger deal than what it really is."
Brown has had an up-and-down season after breaking out in 2017-18. He is averaging 11.1 points and 4.1 rebounds per game while shooting 25.3 percent from 3-point range in his third-year in the NBA.
"I'm not the best player but I play with passion, I play with heart, I play with fire, I play with enthusiasm," Brown said. "Everyone makes mistakes, I make mistakes but the reason why I've had success here in the last couple of years is because I continue to bring that energy. Continuing that and helping the team I think will be beneficial for us."
The Celtics will enter their matchup against the Knicks with a 13-10 record.
Kyrie Irving was the first Celtics player to get his game together after a sluggish start.…